The saga continues…
Glasgow City Council have awarded us housing benefit! Shock! Scandal!
Yes, it's true.  Two months after I finished work, after meeting their impossible deadlines and sending them every piece of paper they required and many many phonecalls and a rejection letter that was before our case had even been considered.  Hurray!
And the other shoe drops.
So instead of paying the backdated benefit into our bank account so that we can repay it to the bank and you know, eat food, they paid it to our landlord, in spite of us sending them the letter and form required to ensure that we could receive the money directly.
Cue ANOTHER phonecall to the council to ask why and to try and get the money paid to us directly.  But no!  The money has already gone to our landlord ('but I've suspended your benefit for now and sent a request to change it to your bank account from now on.  Sorry about that! That was our mistake.')  Not only that, but the amount they have sent is different to the amount on the letter.
Cue phonecall to landlord.  The money will not be paid to them until the 30th September apparently and they have no idea how much they're going to be paid.  They don't get that information apparently.  So where is the money in the meantime?  No idea.  But I will get it back at some unspecified time in the future.  Well, as long as there's something in my bank account before the rent comes off on the 1st.
Seriously.  What a fucking mess.  And the scary part is, I'm stressed out of my mind, and I'm one of the lucky ones who have the capability and the resources to deal with this stuff.  This system is designed in a way that hinders the most vulnerable and prevents them receiving the help they need.  Appalling.
So today's fun began with a letter from Glasgow City Council Housing Benefit office.
Two weeks ago, I received a letter from them asking for a bunch of documents in support of my application for Housing Benefit.  Now, to be clear, I would much prefer not to need Housing Benefit, but having left my job with nothing to go to and currently having a household income of only £40 more than our rent, it's kind of critical.
The letter was received on Wednesday 28th August and the deadline for submission of the paperwork was the 1st of September.  Five days.  The 1st was a Sunday.  Let me repeat that.  A Sunday.  Interesting choice of a deadline, you'll agree.  Given that the letter was to ask for the return of information by POST, which I imagine many people would have to do and it made little mention of alternative methods beyond an email address at the top of the page.  I phoned and confirmed that I could send the stuff electronically.  Check.
One item they had requested was a signed letter from my landlord.  Phone call to landlord – letter put in the post that day and arrived on the Friday.  That would give people without access to a computer one chance to get the info to the Council.
Thankfully, I have a scanner and so immediately scanned in everything that they required and emailed it to them.  It was all submitted two days before the deadline.
I phoned the council a week later to check on progress.  Too early for a decision but they confirmed that the paperwork had been received and I should receive a decision within two weeks.  Fine.
TODAY I received a letter rejecting my claim for housing benefit on the basis of the fact that I had apparently not returned the requested information and that my income was of a 'level that takes you out of entitlement to benefit.'
Are you fucking kidding me on?  Would it make a difference if our household income was only £30 per month more than my rent?  Are we supposed to eat soil?
By the way, the red smear on the letter is not blood.  Aurora and I were painting today.  Honest.
Angry phonecall to the Council revealed that the information I sent is on the system and is marked as being received ON TIME.  When I looked at the letter again, I realised that the letter was sent out the day after the deadline of the 1st September.  In effect, EVERYONE receives the rejection letter regardless of whether or not you do what is required!  God knows what method they used to send the letter to us as it arrived ten days after the post date.
I ranted at the wee woman on the phone (actually a nice girl called Nicole) about how the council are giving totally unmanageable deadlines and basically setting people up to fail. Basically, no decision has yet been made.
Husband has given up on us ever receiving housing benefit as he now believes (not without some reason) that there is no way to get help from the GCC idiot machine.
What a fucking system.  As if things aren't stressful enough.
Thankfully, we have been really blessed with amazing friends and family who have been helping us out in the meantime.  So we're not going to be evicted this month.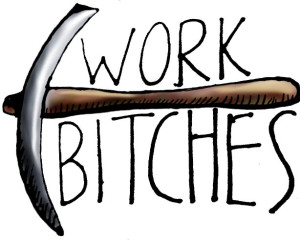 I haven't signed on for years.
I had an extended period of unemployment (as Douglas Coupland puts it, my 'mid-twenties breakdown') when I found myself out of the institutional structures I'd been part of since I was five and had no confidence in my ability to find work and no idea of what exactly I could do with the qualifications I had somehow managed to achieve despite having no basic understanding of the subjects I'd studied.  Knowledge, yes.  Understanding, no.  The understanding came a little later.
Anyway, my trip to the Jobcentre yesterday was an eye-opener.  The system is antiquated and truely weird in some ways.  And I realised how well-designed the barriers put in place are.  They communicate in every way 'you don't get to know what's going on behind the scenes'.  From the complete lack of signage, to the total lack of clear instruction about where you are supposed to go.
I think the thing I found most odd was the inability for people using the Jobcentre to print off documents.  I mean, they ask for evidence of earning and a copy of your CV.  I don't have a printer and everything is done online, as with MANY other people.  So I bring a USB stick with my documents and they tell me they can't print anything off.  And I understand the reasons, which the patronising arse behind the counter explained in great detail because as an unemployed person, I can't possibly grasp the simple concept of computer security.  So today I am having to go to the library to print the shit off and hand in to the front desk at the Jobcentre, just because they can't just put the facility of a computer isolated from their network in place for the benefit of jobseekers.  SAKE!
Don't misunderstand – I'm not saying that the unemployed should not be given every possible encouragement to find work.  No, no.  I want to work.  As do the majority of the people going into Jobcentres. And the majority of the staff were very courteous and helpful.  I just find the place more of a hindrance than a help.