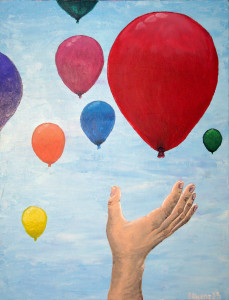 So chuffed to have a piece included in Coffee Rings and Beautiful Things, which is a themed online creative blog, every month exploring a different topic. This month's theme was Time.  The painting is in acrylic and is one I'd started months ago and then just kind of ran out of steam… Find it here along with some lovely pieces of work – particularly Andy Glascott's long-exposure photographs.  Gorgeous.
A couple of years ago, I started a distance-learning Graphic Design Art course at the online-based London Art College, which has been a very encouraging experience all round.  I'm nearly finished at last – a benefit of being unemployed!  My most recent work for the course was highlighted on their blog this week, too.
It has been a really good week, all round!