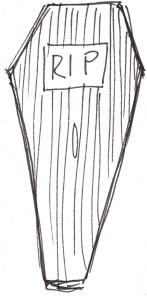 Sunday 18th August at Re:Hope was the second of the series on 'Who are you to God?'  and every time someone says that title, I resist the urge to sing 'Who who who who'.  Gotta love The Who.  Maybe I'll just sing it next time just to see what happens…
Anyway, pretty foundational stuff.  Title was 'Rescued'. This is what I ended up with in my sketchbook.  Doesn't really speak about rescue in any way, does it? Maybe I'm going all emo again, although if I ever watch Twilight again, I hope a friend will beat me senseless.
Sermon can be found here.